Aisha Z. Sesay
MSN, APRN, FNP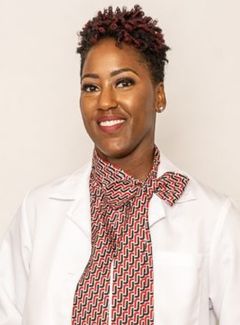 Ms. Aisha Z. Sesay, MSN, APRN, FNP, is a board-certified family nurse practitioner with twelve years of nursing experience. She is a native of Northern Virginia, having earned a Master's Degree in Nursing from Walden University, a Bachelor's of Science in Nursing, and an Associates Degree of Nursing from Norfolk State University.
Ms. Sesay is passionate about health, wellness, and preventive care. Her goal is to help patients sustain, focus, and meet their specific healthcare goals and needs across the life span continuum.
Ms. Sesay humbly received the honorable Kathie Feeney Nurse of the Year Award for Prince William County in 2017 and has enjoyed caring and building trusting relationships with each patient she encounters.
Aisha looks forward to serving residents of North Stafford and working with Dr. Reid and her exceptional team at Family Medicine Associates of North Stafford.